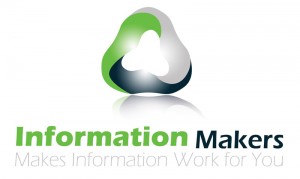 We are Information Makers B.V., an IT solution provider from Alblasserdam, the Netherlands  and an expert in software development, mobile app design, project management and hosting. Throughout our 17 years of experience developing IT solutions for companies across Europe, we have served large multinational logistics companies with our advanced tracking software and mobile solutions. This gave us the solid foundation and great industry insight to develop a one-stop solution — LoGeo as our stand-alone transportation software for businesses in the transportation, logistics, retail and wholesale distribution industries.
Our motivation for developing a TMS system like LoGeo was to provide small and medium-sized businesses with access to an advanced and affordable TMS which is usually too expensive for them to get access to. We have witnessed the great improvement our clients have achieved over the years using our solutions and we would like to provide smaller companies easy access to such an effective,  powerful yet inexpensive supply chain tool and help them become greater success in their industry.
To know more about the IT services and solutions that we provide, please visit the site of Information Makers or contact us.