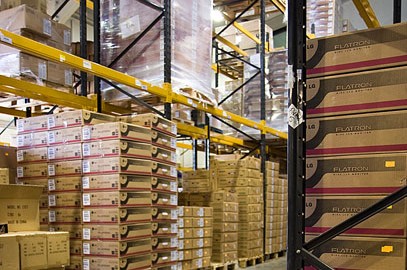 Apr 17, 2014
Managing returns was identified as a critical priority and challenge for companies in the Access Warehouse Management Software (WMS) survey and is the issue examined in a new whitepaper, now issued by Access's WMS vendor, titled 'The Perfect Return'.
Unprecedented volumes and expectations have been created around returns due to the latest developments in retail. If returns and their associated payments can be turned around in timely and effective fashion, they are often resaleable through a variety of channels. Returns, however, may also not be the whole of the original order, so it must be possible to treat the order/return line by line and ascertain if the original order has been paid for, before issuing a refund.
To deal with this kind of complexity, companies will need to link their Warehouse Management Software to ERP and financial systems so that returns can be matched to original orders, and also to financial systems.
Furthermore, this complex set of operations could be performed in a dedicated area of warehouse space. However, given that the WMS survey found that 42 per cent of respondents had space shortages and that returns volumes are less predictable, it is preferable to hold returns, as Access systems allow, in quarantined by status, rather than by physical location.
"A 'perfect order' implies the customer receiving goods on time, in full, and updated on progress at every stage," said Ian Roper, Supply Chain Solutions Divisional Director of Access. "A 'perfect return' has to aspire to the same level of service, both to impress and retain the customer, and to minimise the financial impact on the vendor."
He continued: "With very few exceptions not offering an effective returns policy is no longer an option for vendors; it has become a key competitive arena. Whether the 'perfect return' is actually achievable is moot, but by integrating advanced WMS, ERP and financial systems, companies can certainly come pretty close."
The Warehouse Management Software survey was carried out for Access, the leading Warehouse Management System (WMS) vendor, by Redshift Research. The survey was conducted among 132 warehouse operators across the manufacturing, wholesale and 3PL sectors.
Retrieved from: http://www.logisticsit.com/articles/2014/04/17/integrating-advanced-it-systems-to-achieve-the-perfect-return/
https://www.logeo.nl/wp-content/uploads/2014/09/1-1210009346kzWf1-e1410267628799.jpg
257
402
Arthur Steijlen
https://www.logeo.nl/wp-content/uploads/2014/09/LOGEO_logo_small.png
Arthur Steijlen
2014-09-09 14:58:05
2014-09-10 10:07:22
Integrating advanced IT systems to achieve the 'perfect return'